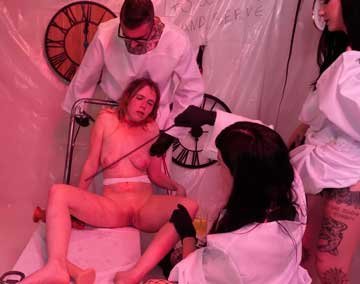 Rebel Rhyder - Rebel's Initiation (2019) HD 1080p
24.06.2020
|
Просмотров:

307
|
Комментариев:
0
В закладки
Имя актрисы
: Rebel Rhyder
Название ролика
: Rebel's Initiation (aka Hardest Gangbang Ever Shot)
Cайт
: Assylum.com
Год производства
: 2019 г.
Жанр
: All Sex, Anal toys, Ass fucking, Ass to mouth, Asshole pain, Asslicking, Double anal, Face fucking, Facial, Foot licking, Gaping, Huge toys in ass, Painal, Piss drinking, Piss games, Pissing, Rimjobs, Rough anal, Rough oral, smacking, Spitting, Stomping, Anal stretching, Beatdown, Belting, Bondage, Breast pain, Breast slapping, Caning, Crying, Dehumanization, Electrical play, Endurance challenge, face pain, Face slapping, Foot worship, gagging, Heavy degradation, Huge strapon, Mind fucking, Nasty filth, Nasty slop, Paddling, Pain, Punishment, Pussy Slapping, Riding, Screaming, Shoe worship, Spanking, Stomping, Suffering knees, Suspension, Training, Big ass, Big boobs, Blond
Продолжительность
: 03:00:48
Description
: No marketing hype: this is the hardest gangbang ever shot, as well as one of the longest ones. 3 hours of nonstop, sadistic anal insanity with a beautiful, big-ass babe and 4 brutal dominants. This scene has extreme anal stretching, very rough ass fucking, heavy caning and paddling, anal electrical play, upside down rope suspension, interrogation, lots and lots of piss, ass to mouth, foot and boot worship, ass eating, and just a profound level of physical and mental challenge. Let it be clear: Rebel is a submissive masochist and wanted this scene. That's why we have included the full consent discussion in this release. Also, be sure to watch the post-interview discussion for context. We present this scene not only as a rare piece of entertainment but as what we believe will be a valuable, educational glimpse into the practice of BDSM.
Формат видео
: MP4
Видео
: AVC, 1920x1080 (16:9), 29.970 fps, 7 340 kb/s (0.118 bit/pixel)
Аудио
: AAC, 48.0 kHz, 2 ch, 127 kb/s, VBR (English)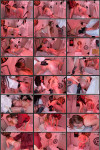 Информация
Посетители, находящиеся в группе Гости, не могут оставлять комментарии к данной публикации.