TS Massage Volume 4 | Массаж Транссексуалов 4 (2020) WEB-DL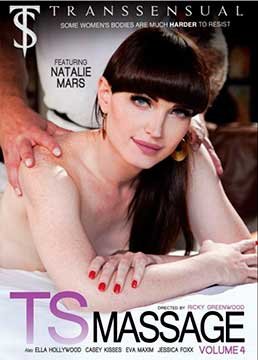 Год производства:
2020 г.
Страна:
USA
Жанр:
Shemale, Anal, Hardcore
Продолжительность:
02:00:58
Режиссер:
Ricky Greenwood
Студия:
Transsensual
Язык:
Английский
В ролях:
Casey Kisses, Jessica Fox, Natalie Mars, Ella Hollywood, Eva Maxim
Описание:
In this new opus of TS Message five stunning TS girls explore the art of massage. Ella (Ella Hollywood), recently divorce, enters the room lead by the gorgeous Casey (Casey Kisses). Before she leaves the room, Casey notice the nervousness in Ella's face. No need to be worried she has very talented hands. Natalie (Natalie Mars) shows up to Colby (Colby Jensen)'s house. She heard that he recently got is licensed, so it's the perfect time for a visit to her boyfriend's roommate. Tony (Tony Orlando) gets more than he asks for when he visits his new masseuse Jessica (Jessica Foxx). Finally, Eva (Eva Maxim) is shocked to run into an old classmate on the massage table. This uncomfortable situation is rapidly resolved by the experience of Dillon (Dillon Diaz) and his magical touch.
Качество видео:
WEB-DL
Формат видео:
MP4
Видео:
MPEG4 Video (H264) 854x480 23.976fps 2030kbps
Аудио:
AAC 48000Hz stereo 85kbps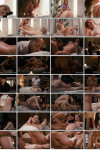 Файл загружен: (19 марта 2020 10:08)
Взяли: 2 | Размер: 1.66 Gb
Раздают:
42
Качают:
15
Скачали:
1260
TS Massage 4.mp4 (1.66 Gb)