Felix O'Dair, Father Fiore - Penance (2020) HD 720p
07.06.2020
|
Просмотров:

120
|
Комментариев:
0
В закладки
Имя актера
: Felix O'Dair, Father Fiore
Подсайт и сайт
: YesFather.com / SayUncle.com
Год производства
: 2020 г.
Жанр
: Anal, Dildo, Kissing, Oral, Roleplay, Spanking
Продолжительность
: 00:33:45
Описание
: Jace is a good boy, especially when he's in the eyeline of Father Landon. The chiseled, strong-jawed man reminds him of his dad to the point where he has to double-takes just to make sure they're not the same person. It's both comforting, but it's also a bit disturbing, because he finds himself inexplicably attracted to the priest. He can't help but dawdle at him as he delivers his sermons and conducts his holy rituals. There must be some way for him to conceal it, but he has yet to discover it. All he can do is hope no one is taking notes on just how long he stares at the muscular man. Father Landon is an experienced priest, and he knows how to pick up on signals from the boys. There's never been a doubt in his mind about Jace's affection for him, and he's taken to the boy as well. But the thing about establishing a strong relationship with one of the young men at St. Patrick's Catholic School is that it's all about timing. You let the tension build, let the attraction grow and grow and bubble up, and when finally when the dam bursts, all the passion spills out at once. Today, young Jace's time has finally come. Landon invites him into his chambers to inform him that he's been selected to be an Altar Boy. However, to take on such a distinct honor, he must prove that he's worthy of the position. Landon peels the boy's pants down and bends him over his lap. He plunges a crystal rod into the kid's tight hole and loosens up his ass until he's ready to take a thick cock inside. Once the anticipation is at its peak, he fucks the boy on his desk, satisfying the weeks of waiting both of them have done. Jace has never been happier.
Тип HD видео
: 720p
Формат видео
: MP4
Видео
: h264, 1280x720, 29.97 fps, 1820 kb/s
Аудио
: aac, 48000 Hz, stereo, 96 kb/s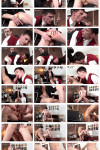 Информация
Посетители, находящиеся в группе Гости, не могут оставлять комментарии к данной публикации.