Cherry VX (2020)
16.09.2020
|
Просмотров:

611
|
Комментариев:
0
В закладки
Год выпуска
: 2020
Дата релиза
: 2020/09/14
Жанр
: 3D, SLG, Sci-Fi, Constructor, All Sex, Slut, Anal, Bent Over, Big tits, Blowjob, Titsjob, VR, Unity
Цензура
: Отсутствует
Разработчик/Издатель
: Polybay Digital Entertainment
Платформа
: PC/Windows
Тип издания
: Оригинальная (лицензионная)
Таблэтка
: Не требуется
Версия
: v1.0 Update 1
Язык игры (сюжет)
: Английский
Язык интерфейса
: Английский
Язык озвучки
: Английский
Системные требования (минимальные)
: OS: Windows 10 x64 DirectX 12 / CPU: i5 / RAM: 8GB / VRAM: 2GB / HDD: 3GB / Valve Index, HTC Vive, Oculus Rift, Vive Cosmos
Описание
:
Cherry VX is a futuristic adult entertainment suite featuring gorgeous models and unmatched interaction. Finally, the technology has come far enough for truly compelling intimate experiences with cybernetic humans.
Time to live out your cyberpunk fantasies!
This game is for VR only. There is no VR only notice on this store page due to an 'Oculus Native' launch option for users of Oculus headsets. Please see the forum for more info about the upcoming non-VR version.
Cybersex Redefined
Cherry VX is a private adult entertainment suite featuring amazing models for you to enjoy. After decades of research and development, the technology has finally come far enough for truly compelling sexual experiences with cybernetic humans.
Features
choose from a selection of gorgeous models
model customization including skins, hair and more
enter 'D-mode' to achieve amazing 1 to 1 'active' interaction — thrust with your hips! (read below)
20+ unique positions to try
watch the action from different angles on huge screens in the VX Suite
grab and pose limbs
non-passive interaction where you lead the action
realistic sound, facial expressions and jiggle
Cherrytech has new models in the pipeline that will be available soon...

В состав раздачи входят

Журнал изменений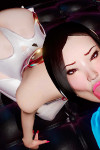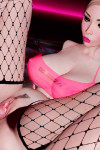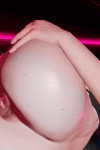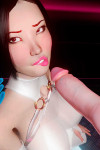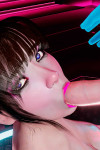 Информация
Посетители, находящиеся в группе Гости, не могут оставлять комментарии к данной публикации.