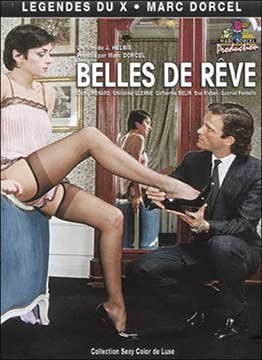 Beautiful Dreams | Красивые Мечты (1983) DVD5
22.04.2020
|
Просмотров:

569
|
Комментариев:
1
В закладки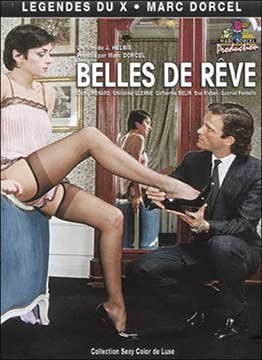 Информация о фильме
Название:
Красивые мечты
Оригинальное название:
Belles De Reve
Альтернативное название:
Beautiful Dreams
Год выхода:
1983
Жанр:
Classic, Feature, Vintage, Hardcore, Anal, Group, Lesbians, Big Tits, Hairy Pussy, Stockings, Fingering, Cunnilingus, Oral, Facial, Blowjob, Cumshots
Режиссер:
Jean-Luc Brunet (as J. Helbie)
В ролях:
Cathy Menard, Elisabeth Bure (as Catherine Belin), Evelyne Lang, Marie-Christine Chireix (aka Christine Glenne), Liliane Gray, Eva Kleber, France Lomay, Jacques Marbeuf (aka Victor Vallet), Piotr Stanislas (aka Yvan Slave), Gabriel Pontello, Alain L'Yle (aka Alain Lyle), Ghislain Garet
Описание:
The police discover that a series of rapes are all connected by the victims being patients of Dr. Corte, played by Gabriel Pontello as a sort of Dr Jekyll / Mr Hyde figure. This one is clearly a porn spoof on the Jekyll/Hyde films, and it has some funny moments mixed in with the suspense/horror, along with several hot sex scenes. Don't let the "rape" scenes dissuade you from watching. A lot of these scenes are tongue-in-cheek and the film doesn't take itself too seriously. The opening scene with France Lomay in the shower is a variation on the famous shower scene from Psycho, but bloodless. The film begins abruptly, btw; even though it seems as though there might be something missing, the credits do not appear until after the first scene is over. Notice the cast is much larger than the earlier Dorcel films. More beautiful actresses this time. Standouts include a hot g/g with Eva and Evelyne (two pretty blondes), and Marie-Christine Chireix with Ghislaine Garet, again -- some of you will remember these two together from the Blue One classic Bon chic, bon genre ... mais salopes. Marie-Christine began her porn career in the early days of French hardcore in the mid 1970s, then disappeared for several years, and made a surprising comeback as Christine Glenne in the early to mid 80s. This film was one of her first following her semi-retirement. Those of you who've been following these early Dorcel films may notice that production values are improving, too, with better camera work, more skillful editing, a lot more music, and more varied scenery and sets.
Выпущено:
Europe / Marc Dorcel
Продолжительность:
01:12:05
Язык:
Французский
Файл
Формат:
VOB
Качество:
DVD5
Видео кодек:
MPEG2
Видео:
720x576, 25fps, 5000 Kb/s
Звук:
48KHz, AC3, 192 Kb/s (2 ch)
Субтитры:
English, Italiano, Espanol, Portugues, Greek, Deutsch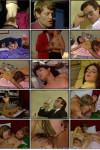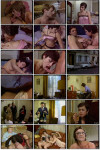 Информация
Посетители, находящиеся в группе Гости, не могут оставлять комментарии к данной публикации.