Ivory, Kat, Mariah - New Edging Machine Test (2019) HD 1080p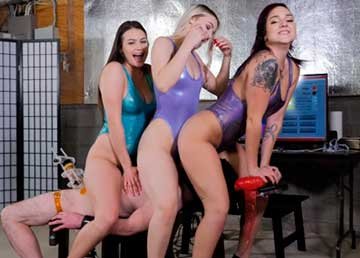 Год производства
: 2019г.
В ролях
: Ivory, Kat and Mariah
Жанр
: FemDom, Face sitting, fucking machines, brat girls, shiny clothing, tease, denial
Продолжительность
: 00:38:28
Описание
: A new male captive has been dropped off at the edging salon for a long tease session. Teasers Ivory, Kat and Mariah love teasing frustrated males. The electrodes on the male's testicles allows a deep shock to be transmitted directly to its balls and or prostate. The girls love to face sit the male and feel the shocks on their pussy. The high painful voltage the male gets is reduced to just a pleasurable tingle on their clit. The male absorbs most of the voltage and takes all the current! The girls love to take turns sitting on its face and giving it full force manual shocks to give themselves the most pleasure possible. The giggling and laughter of the girls during this clip shows how they little they care about a beta male enduring a strict chastity teasing edging regimen. Its funny!
Формат видео
: MP4
Видео кодек
: MPEG4
Аудио кодек
: AAC
Видео
: MPEG4 Video (H264) 1920x1080 29.97fps 5597kbps
Аудио
: AAC 48000Hz stereo 128kbps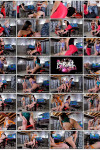 Файл загружен: (20 марта 2020 12:46)
Взяли: 5 | Размер: 1.54 Gb
Раздают:
12
Качают:
12
Скачали:
508
Brat_Princess_2_-_Ivory__Kat_and_Mariah_-_New_Edging_Machine_Test__Complete___1080_HD_.mp4 (1.54 Gb)